SNOW DAY 2003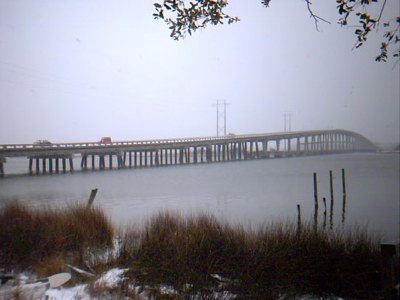 Emerald Isle Bridge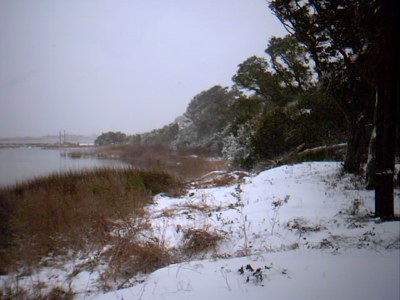 Bank side of EI bridge.
Snow on my camera lens this morning.
Off deck.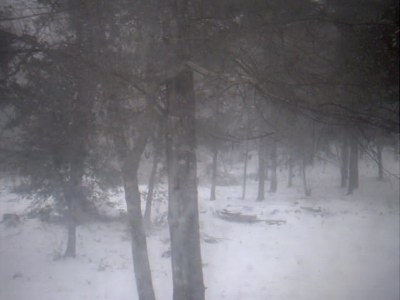 I think this pic is neat, it behind our house.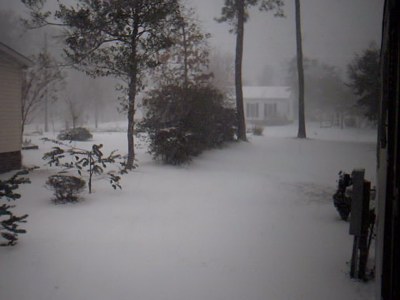 Side of our house.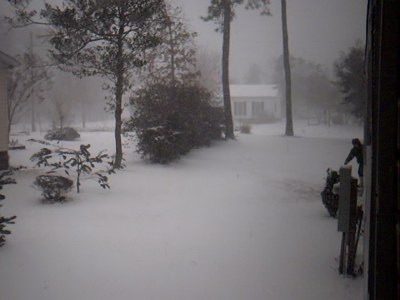 Jamie peeking out from behind front of house.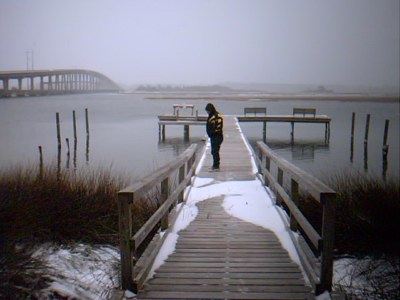 Stan on pier side of EI bridge.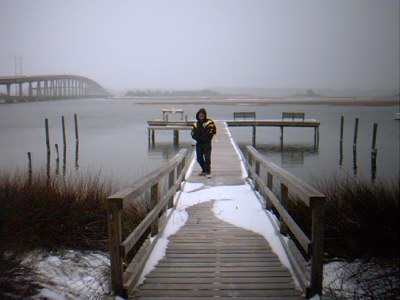 Stan look cold ? I know I was when I took this pic.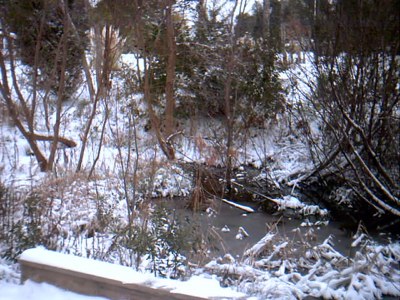 Our pond at side of lot.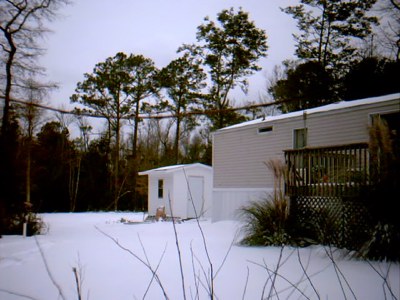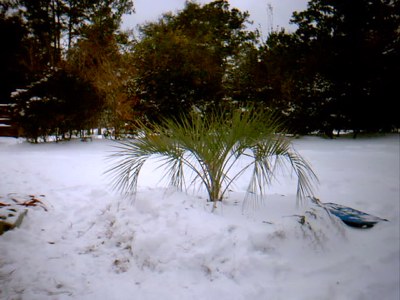 Our palm tree.
Front of our house.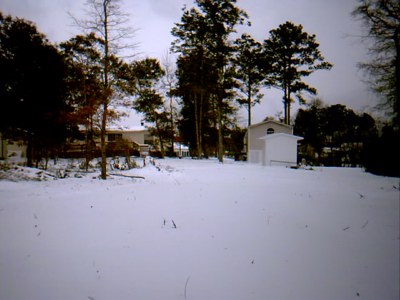 Our back yard.
Church in Cape Carteret.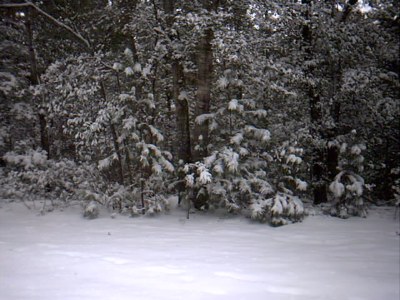 Just a tree I thought to throw in..
At my Mom and Dad house.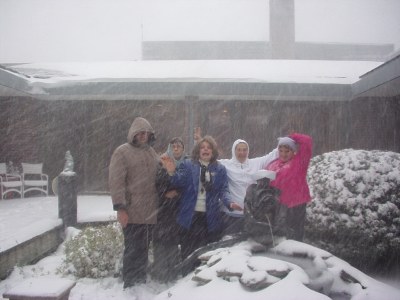 Mom and her coworkers.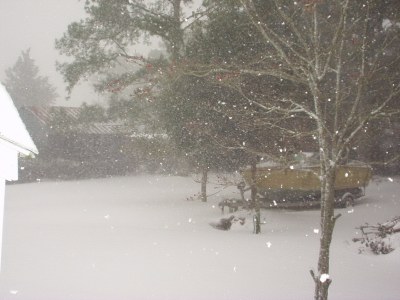 Mom and Dad's yard.
Grandpa's house.